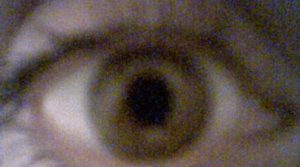 Texte sous hypnose à copier-coller est une œuvrette en ligne conçue par Emmanuel Guez pour le site kittlers.media.
Description : « Une Webcam de 1998 et un navigateur. Derrière les images, derrière les sons, dissimulé sous la surface de l'écran, un texte ». / « A 1998 webcam and a browser. Behind the images, behind the sounds, hidden under the surface of the screen, a text ».
Configuration recommandée : navigateur Chrome (version_min._60.0). Pour accéder au code-source : un ordinateur personnel (ni tablette, ni smartphone). / Recommended configuration: Chrome browser (version_min. _60.0). To read the source code: a personal computer (neither tablet nor smartphone).
//
> kittlers.media sur writingmachines